Two victories in one day: Tamaki products shine at the Prodexpo exhibition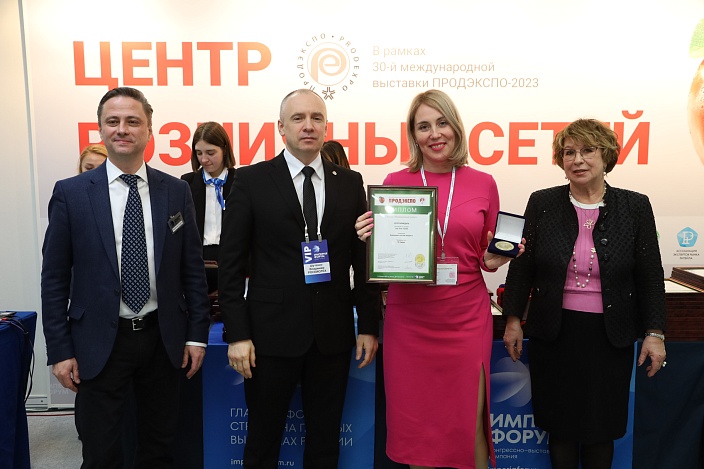 February 9 is the fourth day of the Prodexpo exhibition, a landmark day for our company. After all, today Tamaki products have won two contests at once! Tamaki Poke sauce received a gold medal in the nomination "Innovations in product composition", and Tamaki Nut sauce became a gold medalist of the "Choice of Networks" competition.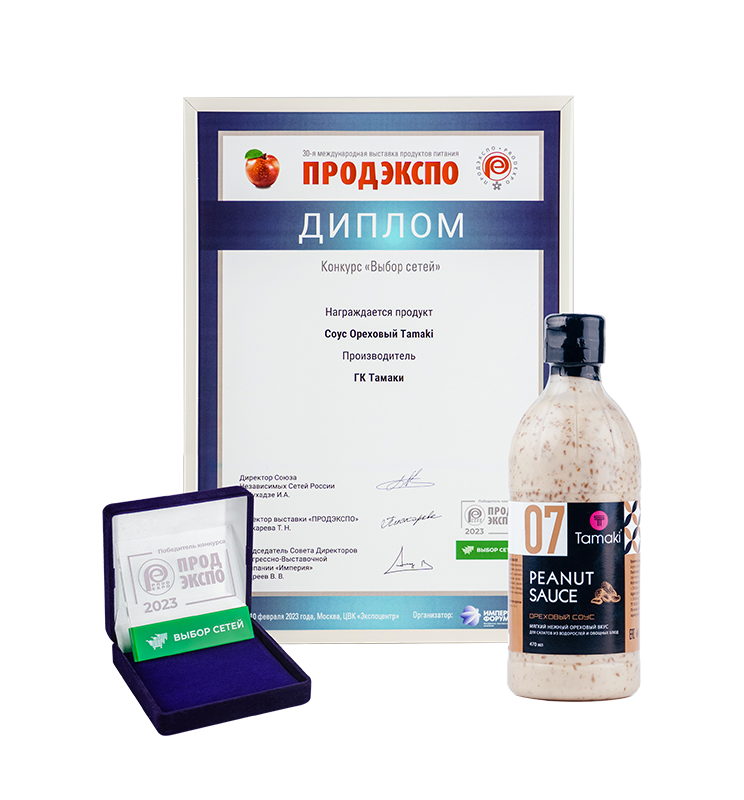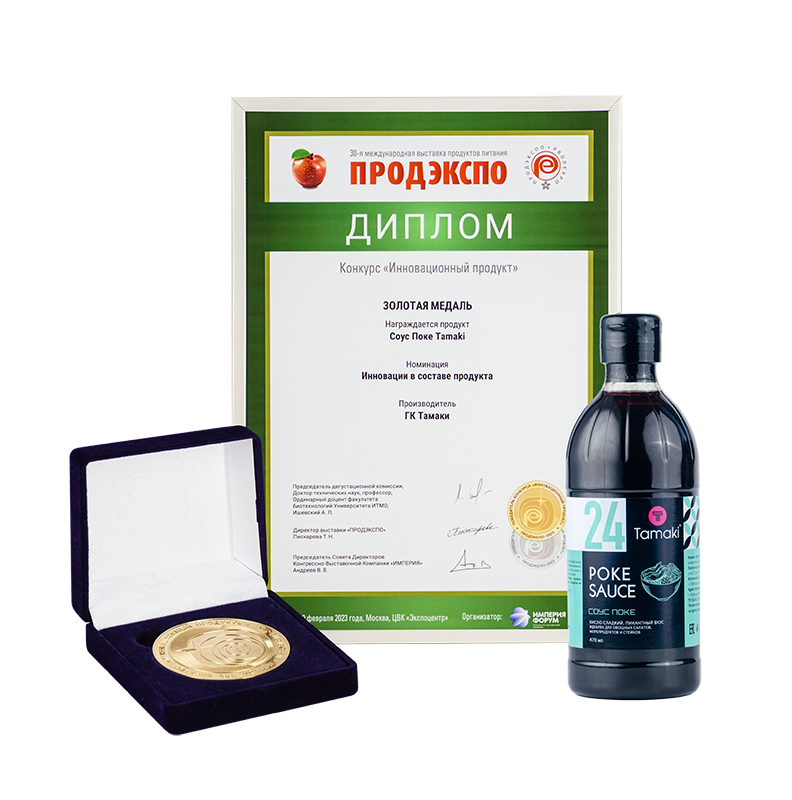 Poke is a trending and popular sauce that has no analogues among Russian manufacturers. With it, it will be possible to emphasize the taste of all the ingredients included in the dish: fish, seafood, vegetables, fruits.
Umami's taste has been recreated in the sauce: it is salty, sour, sweet and spicy at the same time. The basis of the Poke is premium quality soy sauce, which is aged for 6 months in wooden barrels.
Nutty is one of the most popular sauces of our company, it is in the top sales at Wildberries and Ozon.
This is an unusually fragrant sauce, the delicate taste of which conquers from the first spoonful! It has a pleasant and rather thick creamy consistency, nutty taste with a bright sesame flavor. The sauce makes the dishes even more appetizing and bright.
Look for Nutty Tamaki sauce on the shelves at the Crossroads and in marketplaces!
We create taste!