To world records together with Tamaki!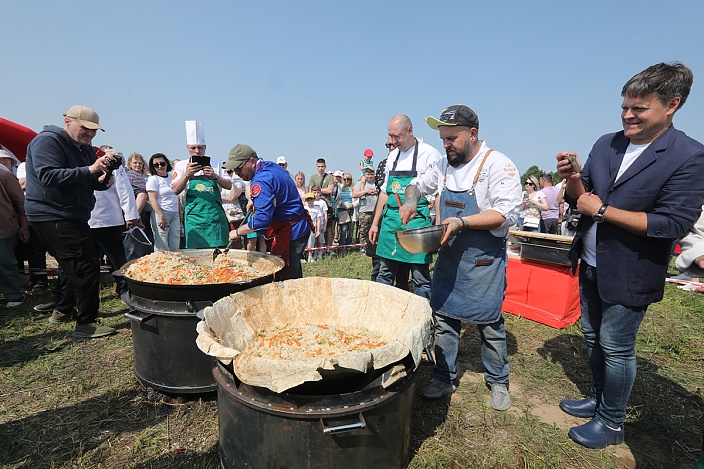 Tamaki is not sitting still! Our team went to the village of Varishchi, Kolomna city district, to take part in the V All-Russian Asparagus Festival.
This year the festival was dedicated not only to asparagus, but also to ecological farm products — cheeses and other dairy products, vegetables, honey. More than 10 exhibition tents were set up with tastings and master classes on cooking asparagus. And all the products on display could be tasted with Tamaki sauces. Our tasting table was the focus of attention throughout the festival. Many guests wanted to buy our sauces right away, but it was much nicer to get samples as a gift! Together with the presenters, we raffled off gifts for active participants of the entertainment program, and the chefs were rewarded for their delicious work.
But the main event was the establishment of the gastronomic world record "The world's largest shah pilaf with asparagus". The record was recorded by experts of the International Register of Achievements and Records "Heritage of the Nation". In three hours in two cauldrons, a team of chefs cooked 214.6 kg of shah pilaf from Tamaki rice.
This year's festival has become a record in several indicators: this year it gathered a record 2,000 people. Visitors helped to fix the established record by eating and admiring the taste of shah pilaf!