How to celebrate the Chinese New Year and attract good luck?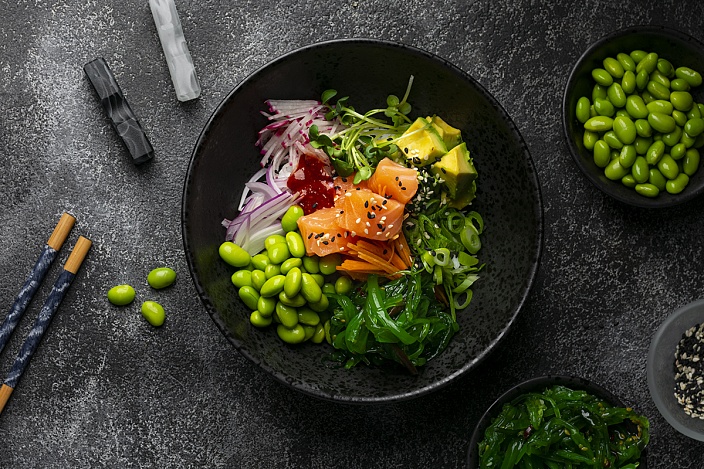 Chinese New Year is the main family holiday, which this year is celebrated on January 22.
The inhabitants of the Celestial Empire observe many traditions in order to properly celebrate the New Year, to bring prosperity into their lives.
That is why a few days before the holiday they decorate houses in red, as it is considered the main protection from adversity. Before the New Year, the Chinese are sure to clean their houses in order to attract happiness to the house, and they arrange a festive dinner with their family.
On New Year's Eve, the Chinese serve festive dishes: fish, chicken, dumplings, noodles, various snacks. And to make the dishes more delicious and bright, sauces are added to them. Tamaki sauces are ideal for preparing a family dinner, each of which has an authentic taste, prepared according to traditional Asian recipes. You can get acquainted with the entire line of Tamaki sauces here.
And the celebration of the New Year is not complete without salads. Most families prepare a salad of wealth and good luck Yu-Sheng, which must be eaten during dinner, and thus attract well-being. After serving, all family members mix it together so that each other's wishes come true.
We offer you to prepare a traditional Yu-Sheng salad for the Chinese New Year.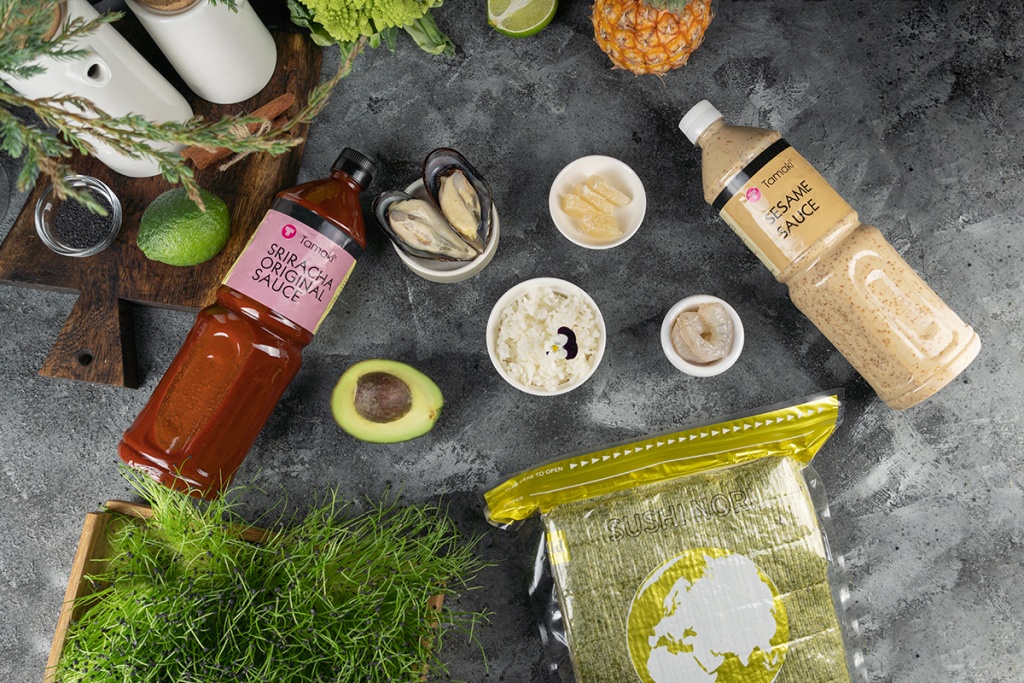 Yu-Sheng salad recipe

Ingredients:
Smoked salmon clean fillet - 250 g
White cabbage - 100 g
Cilantro – 5 g
Yalta red onion – 20 g
Red cabbage – 100 g
Lettuce – 10 g
Frieze salad – 10 g
Carrots – 50 g
Tamaki pickled radish - 50 g
Egg - 2 pieces
Raisins - 30 g
Potato chips – 20 g
Tamaki pickled ginger – 20 g
Tamaki rice – 100 g

Sauce:
Tamaki Japanese mayonnaise - 20 g
Tamaki Sesame Sauce - 20 ml
Tamaki soy sauce – 6 ml
Lemon juice - 3 ml
Tip: For a more savory taste, add 3 ml of Sriracha Tamaki sauce.

Cooking method:
Boil Tamaki rice, following the recipe on the package, put the slide in the center of the plate. Cut the salmon into thin slices. Grate the pickled Tamaki radish on a grater. Cut the white and red cabbage into thin strips, shake your hands. Cut the red onion into strips.
Arrange pickled radish, salmon slices, two types of cabbage, red onion, lettuce and pickled ginger around the rice in sectors.
Beat the eggs, fry a thin omelet. Cut it into strips.
Add the omelet to the salad along with potato chips and raisins.
For the sauce, combine all the ingredients in a bowl, mix, and season the salad.
Enjoy your meal!
We create taste!