Rebranding the legendary rice!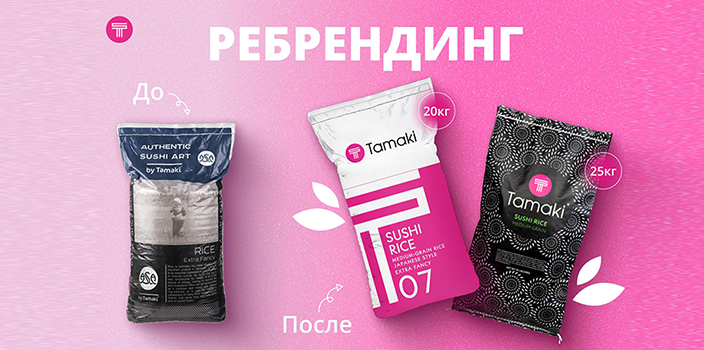 Rice is one of the most popular cereals in the world. It is chosen for its taste and nutritional properties, and many delicious and healthy dishes are prepared with it.
Our company produces rice for Japanese and Pan-Asian cuisines, which is currently undergoing rebranding. Now the ASA by Tamaki rice, famous in Russia and abroad, is produced under the Tamaki brand in a new design and in two packages: 20 kg and 25 kg.
Chefs characterize Tamaki rice as ideal for sushi, use it for making rolls, poke, wok and other dishes.
Tamaki rice is chosen for the highest grade according to GOST and 96% whole grains, which have an ideal size and smooth surface. During cooking, the rice increases 2-2.5 times, remains snow-white.
In the production of rice, the latest technology of fine grinding of High Brilliance rice is used, thanks to which even identical grains are obtained.
Special attention should be paid to the very strong packaging of rice. You can be sure that it will remain intact during transportation.
We create taste!