Black Garlic Tamaki Sauce is a new Tamaki hit!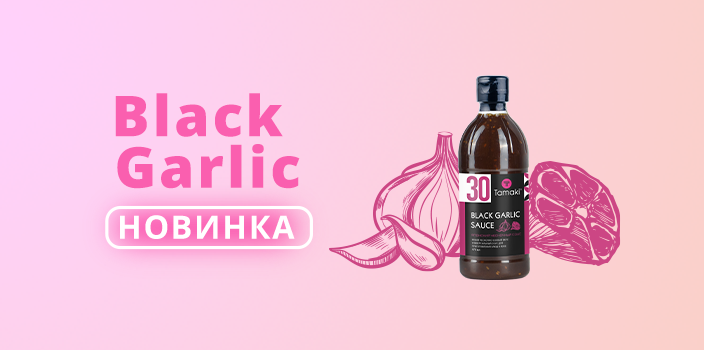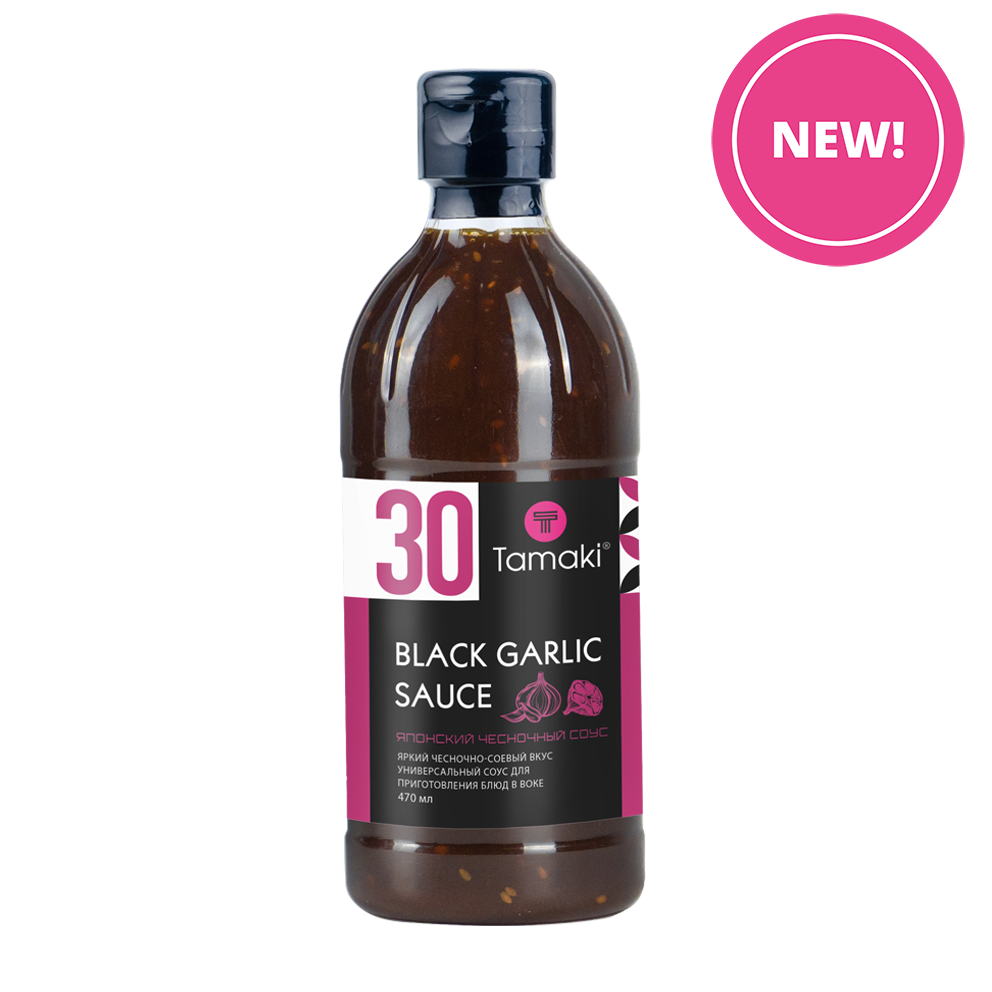 Black Garlic
or Japanese garlic soy sauce for meat dishes is a rich sauce with soy flavor, a bright garlic aroma and a fruity aftertaste. Over the past decade, this sauce has become incredibly fashionable and in demand, it is used for cooking haute cuisine.
The main feature of the sauce is that it has no analogues on the Russian market! Black Garlic gives the dishes a complete authentic taste, so when using it there is no need to additionally use salt and spices. The sauce contains only natural ingredients: soy sauce, fruit, a lot of garlic and sesame.
Black Garlic is completely ready to eat, can turn any dish into a delicacy. First of all, it is used for cooking wok with noodles, funchosa or rice. Meat, poultry are also marinated and fried in it, vegetables and seafood are served, various salads and the Japanese dish tyahan (rice fried with vegetables) are seasoned.
Order
Black Garlic Tamaki sauce
to be the first to appreciate our novelty!
We create taste!