Tamaki set a record in its segment, receiving 7 gold awards at Prodexpo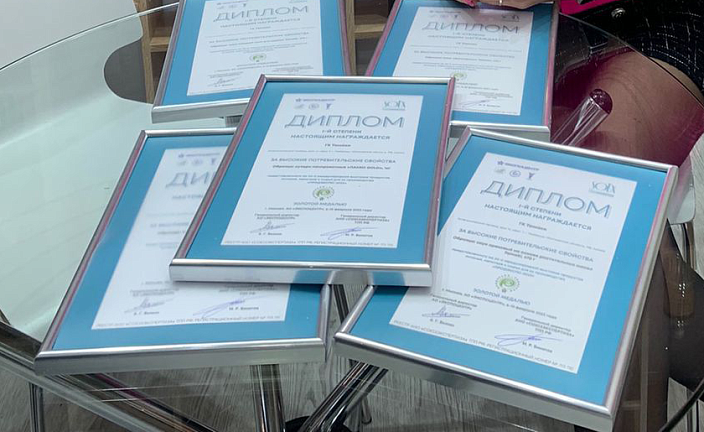 The second week of February was very bright for our company: we took part in the Prodexpo exhibition, received 7 awards for Tamaki products!
We wrote earlier about the two gold medals awarded to Poke sauces and Nut Tamaki. On February 10, it became known that our company received 5 more gold medals in the competition from Soyuzexpertiza of the RF CCI (SOEX)! The jury awarded awards with Spicy sauce, Balsamic, Sweet Chili for chicken, Nut and breadcrumbs Panko Gold Tamaki.
This year, six dozen samples from Russia and other countries competed for SOEX gold medals. The competition was held with the support of the Chamber of Commerce and Industry of the Russian Federation. The commission that evaluated the products included experts in the examination of food products and representatives of the Prodexpo exhibition.
For us, these victories are the best recognition that we are moving in the right direction!