Sesame sauce Tamaki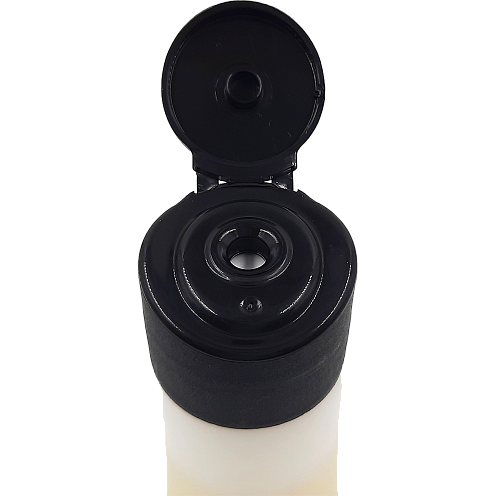 Sesame sauce Tamaki
The name of the sesame spice in Latin, Arabic, English translates consonantly and contains the sounds "sam" or "sim" as in a spell from a children's fairy tale: "Sim-sim, open up!".
These magic words open the doors to the world of lightness and warm nutty taste of Sesame sauce Tamaki. Delicate consistency and lots and lots of sesame seeds.
Sesame seeds are rich in calcium, phosphorus and magnesium. The sauce contains only sesame seeds, vinegar, soy sauce, salt, sugar, dry egg yolk, vegetable oil.
Those who have ordered our sesame sauce at least once will no longer be able to refuse it.
Despite the fact that it is thick, it is incredibly light and responds to the requests of the fashionable trend of healthy and healthy nutrition. This is a favorite dressing for dressing chuki salad, classic Japanese dishes, sushi, rolls, noodles and rice.
Wherever the sauce is added, it will be authentic and delicious.
Sales of this sauce have been growing continuously for many years.
Taste

Creamy, rich taste. Sweet and sour with a warm nutty taste. Incredibly delicious!

Colour

Beige, interspersed with roasted sesame seeds

What is it used for

A delicate and thick consistency

Consistency

Delicate and thick consistency

Appearance

With appetizing inclusions of sesame seed

Traditional recipe

Made by Japanese technology

Composition

Sesame seed, vinegar, soy sauce, salt, sugar, dry egg yolk, vegetable oil

Quality

Premium

Gives the dish special properties

Gives expressiveness to salads, sushi, rolls, vegetable dishes, rice, seafood, reveals their taste. Suitable for vegetarian food

Nuances of production

During production, it is not subjected to (high) heat treatment, so that all the useful properties of sesame seed and sesame oil are preserved

Pure product

High percentage of sesame content

Packaging

A convenient bottle with a dispenser, so that it does not overflow

What tastings, contests have you won

98% of the chefs of the Community project gave the highest score

Special Features

Very attractive price, much cheaper than the same with the best quality

Country of origin

Russia

Shelf life

12 months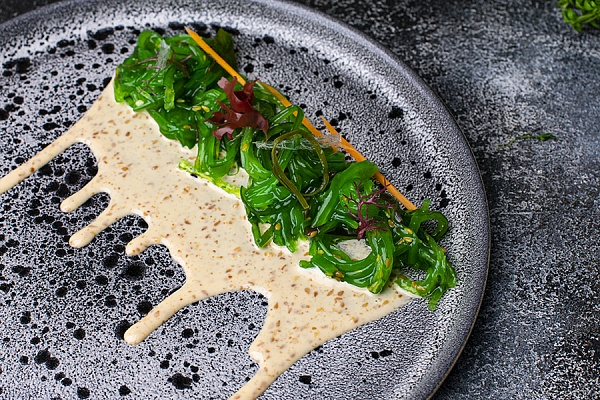 Список рецептов, где использовался этот товар:
Where can buy
Рецепты
5
reasons to buy
Sesame sauce Tamaki
5 reasons to buy



01
Delicate cream-colored consistency
With a sweet and sour warm nutty taste. Thick, creamy, rich taste
02
There are no nuts in the sauce
Lots of sesame seeds!
03
Premium product
Made by Japanese technology
04
The attractiveness of price
The attractiveness of the sauce price is shocking. The prices of competitors are much higher!
05
Excellent refueling
Excellent as a dressing for salads and snacks, perfectly combined with seaweed salad
Super sauce for the whole family! Sesame goes well with vegetable salads, the children liked it with pasta. We add to all dishes, complements any side dish.
27 June 2021
Very good for salads instead of mayonnaise! It will give a slightly sweet sesame flavor, the sesame slices in sauce look very nice.
3 July 2021
Nice sauce, sesame seeds feel good. Creamy consistency interspersed with sesame seeds. Delicate sweetish taste. The family liked it very much, the bottle is already running out)
14 July 2021
Delicious sauce with a nutty flavor. Ideal as an addition to gravy, fish, vegetable salad. I even spread it on a white baguette. Creamy, delicate, aromatic. I recommend.
24 July 2021
Stay up to date!
Subscribe to our newsletter and be always aware of our current promotions and special offers
Buy online
Buy in retail
Moscow
Сеть супермаркетов "Перекресток"

Сеть супермаркетов "Азбука вкуса"

Сеть супермаркетов "АШАН"

Сеть супермаркетов "Твой дом"

Катран-Митино

Сеть супермаркетов "Сахалинский икорный дом"
Krasnodar
Сеть супермаркетов "Табрис"

Сеть магазинов "Морские деликатесы"
St. Petersburg
Сеть супермаркетов "Пловдив"

Сеть магазинов "24/7"
Sochi/Adler
Сеть супермаркетов "Золотая Нива"

Сеть магазинов "Гастроман"
Rostov-na-donu
Сеть супермаркетов "Алекс"

Сеть магазинов "Море рыбы"
Saratov
Сеть магазинов "Осьминог"
Tolyatti
Сеть супермаркетов "Миндаль"
Primorskiy kray
Сеть супермаркетов "5 вкусов"
Habarovsk
Сеть супермаркетов "Шамса"

Сеть супермаркетов "Самбери"
Magadan
Гипермаркет "Золотой крокодил"

Сеть супермаркетов "ВПРОК"
Ekaterinburg
Гипермаркет "Сима-ленд"

Сеть супермаркетов "Елисей"

Супермаркет "Яблоко"
Arhangelsk
Сеть супермаркетов "Петровский" 1
Samara
Сеть супермаркетов "Миндаль"

Доставка продуктов "Гурмарио"
Pyatigorsk
Сеть супермаркетов "Жемчужина"

Сеть супермаркетов "Гастрономчик"
Krasnoyarsk
Сеть супермаркетов "Мясничий"
Mahachkala
Сеть супермаркетов "Зеленое яблоко"

Сеть супермаркетов "Европейский"

Сеть супермаркетов "Оптпрайс"

Сеть супермаркетов "Халва"

Сеть супермаркетов "Рыбный маркет"
Irkutsk
Сеть супермаркетов "Слата"

Сеть супермаркетов "Деликатес"

Сеть супермаркетов "Удача"
Murmansk
Сеть супермаркетов "Твой"
Novodvinsk
Сеть супермаркетов "Рыбка"
Elista
Сеть супермаркетов "Кит"

Сеть супермаркетов "Мозайка"

Сеть супермаркетов "Белый лотос"

Гипермаркет "Гранд"
Vladivostok
Сеть супермаркетов "квартет вкусов"

Сеть супермаркетов "Михайловский"

Сеть супермаркетов "Самбери"

Сеть супермаркетов "Шамса"

Сеть супермаркетов "Мега 24"
Habarovsk
Сеть супермаркетов "Шамса"

Сеть супермаркетов "Самбери"
Magadan
Гипермаркет "Золотой крокодил"

Сеть супермаркетов "ВПРОК"
Ekaterinburg
Гипермаркет "Сима-ленд"

Сеть супермаркетов "Елисей"

Супермаркет "Яблоко"
Novosibirsk
nfish.ru

г. Новосибирск, ул. Тимирязева, д. 97
Start working with Tamaki now!
Fill out the form and within 30 seconds we will send you a product catalog and price list.