Choose your Nori Tamaki number!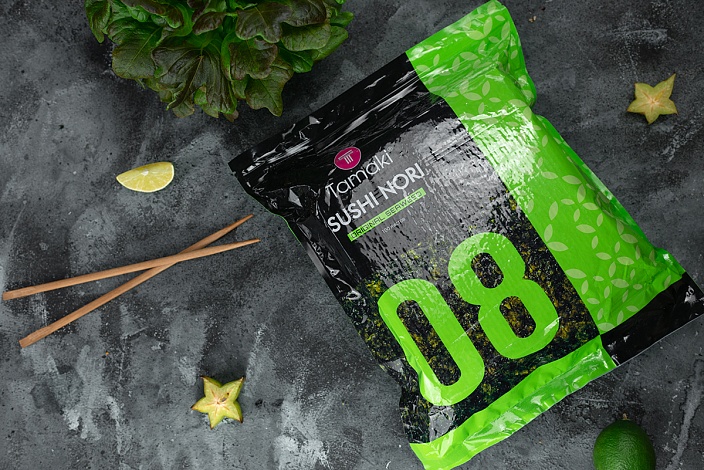 What is the most important thing in Japanese cuisine? Properly selected ingredients for cooking! And how to choose high-quality ones, we will tell you in this material.
Today we will talk about nori – an ingredient that is used for making sushi and rolls, gunkans, soups, pates and even pizza.
It is believed that the best sheets of nori should not be thick and not very thin, with clear and even edges, without "holes" in the lumen, uniform color. Also, when choosing a nori, it is worth giving preference to those that bend best.
Where can I find nori that meet all of the above criteria? Order them at Tamaki!
In the assortment of our company there are several types of nori: 07, 08 and 09, cooking with which is a pleasure!
Let's take a closer look at each of the types of nori.
Nori Tamaki_07
— homogeneous, crispy, delicious and fragrant. They are made from the middle part of algae. Nori are supplied directly from a Chinese factory, they keep their shape well when cooking dishes.
Nori Tamaki_08
is premium quality seaweed that is produced in China. They are made from the most fragrant part of algae – the top. The package contains 100 plastic, very delicate sheets.
We also produce
Nori Tamaki_09
, which are manufactured using traditional Japanese technology on Korean equipment. They have a completely natural composition: nori are made from porphyry algae.
After opening the package of Tamaki nori, we recommend leaving it open for 30 minutes so that the algae are saturated with moisture from the air.
Nori Tamaki is the best addition to any dish!


We create taste!